What is a robo-writer? What is the technology behind this term, which is reminiscent of Schumpeter's "creative destruction"? The term "robo-writer" raises many questions. What are the effects of such a technology within a company? Does it replace editors and journalists? What is the robo-writer's alleged role? LabSense digs into the subject for you…
Robo-writers to enhance your content
1. Why is content essential?
Today, content production is booming. Media outlets and brands are kept on their toes in their attempts to provide a steady flow of fresh, innovative content. Why is content so important? It establishes a direct link between consumers and brands. It brings the brand to life, expresses its identity and values, while subtly enticing the consumer to buy its products or services.
2. Why is a robo-writer ideal for SEO impact?
Today's consumers are avid tech users. Therefore, content marketing requires thinking about texts, scripts and descriptions in terms of the device or medium (computer, smartphone, print, etc.) on which they will appear. To this end, the robo-writer can be seen an extension of the journalist. We like to think of it as an enhanced editor.
3. Automated content: robo-writers in the media
For example, AI opens a new horizon in the the media: the possibility to cover more topics in record time and better match the demand for content. Journalists can now delegate subjects that are not very fulfilling, such as SEO texts, weather texts, horoscopes, biographies, match results… to be dealt with by robo-writers. Indeed, while these subjects seem trivial at first glance, they are still essential and they generate traffic. In this case, an Internet user who consults a media website for a weather forecast then be tempted to read the news on the very same website.
Robo-writing, an intelligent and complementary technology
1. How do robo-writers process information to generate text?
Robo-writers are based on artificial intelligence technologies. In order to transform a database into text, it must first be organized. Text mining technologies are used to extract and analyze the data to make it usable. Once the data has been processed, automatic text generation technology (GAT or NLG, Natural Language Generation) can be used. The robo-writer analyzes databases and creates texts. By analyzing the data, the writer can cross-reference and draw conclusions to enrich the generated content. Rarely used or difficult to read data thus becomes more widely accessible.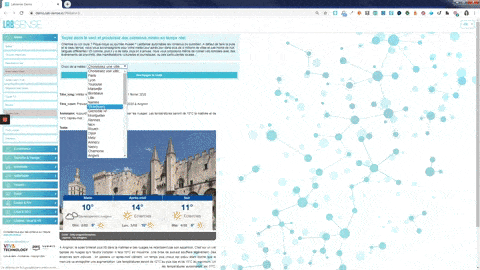 2. The alliance of man and machine
The combination of human expertise and the power of this technology therefore makes it possible to obtain qualitative texts that are both varied and relevant. The analytical part of the robo-writer's work consists in highlighting any logical relationships that exist between the data. It does not interpret, but rather shapes the information contained in the data to make it accessible in the most relevant form possible.
An automated writing tool that doesn't compete with anyone
1. A solution that relieves professional content writers
Faced with an increasing demand for written content, the robo-writer is a major asset. It handles a wide variety of content, serving both media and e-commerce industries. It frees editors and content marketers from menial tasks. The machine is not intended to formulate an opinion, offer editorial expertise or conduct a survey. Its main role is to produce the most informative, factual texts possible from the data that it is given.
2. A useful solution connected to raw data
Why are robo-written texts useful? It's very simple! These factual texts convey raw information without the risk of it being misinterpreted. This is particularly advantageous when it concerns a specific locality or when it is very specialized.
3. Results available very quickly
The robo-writer can relay sports results in the form of quick reads. It is able to process horse races or the national soccer championship of any country, where journalistic resources might be unavailable and the potential readership is significant. By digesting information initially presented in very complex forms, it can also elucidate financial reports or market indices, for example.
4. Delivery formats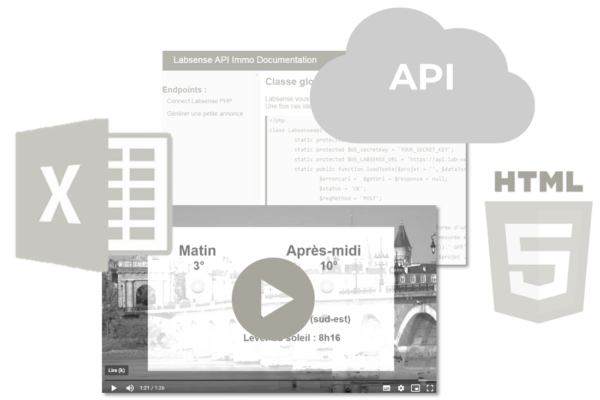 What type of data?
5. Huge savings to be made on large volumes of content
Robo-writers are able to produce large amounts of text in a short amount of time, at a low cost. The content is varied and produced in impeccable language, giving meaning to the data. They enable clear and efficient communication, complementing traditional media methods by dramatically increasing their production capacities.
If you are interested in the services of a state-of-the-art robo-writer, just ask us for a demonstration!