How to automate content for social media
What if yesterday's dream was today a reality? Artificial intelligence can now produce a large quantity of very personalized texts. Thanks to the capabilities of robot-editors, it is now possible to automate the production of content to be published on social media.
1. What are the challenges of automating content on social media?
1.1 Save time proofreading posts
Write, re-read, re-read, re-read…Who has never been faced with this challenge before? It is still necessary to have the time, the human resources, and, above all, the eye to detect the last typos at the end of the x-th proofreading!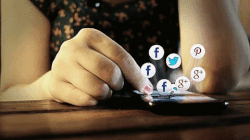 1.2 Take better care of your brand image on social media
And what about social media posts! The subject is delicate as this content is codified! A true "verbal flag" of your brand, content is one of the brand's first contacts. A spelling mistake, a little clumsiness, and its image suffers. However, no impasse can be made. Communicating on social media is an opportunity to be seized without delay for a brand. Indeed, whoever gives up speaking on the networks, leaves it to the competitor…
2. Writing content for social media: what are the difficulties?
2.1 The obstacles to writing daily posts
To write a text or a post, it is important to know the recipient, the subject, the objective. Should it meet an SEO objective or a transformation objective? How many characters should it contain? What's the tone? What is the language register? The writing criteria multiplies rapidly and the writing constraints fuse, at full speed, even though everything seemed easy.
2.2 Above all, don't be discouraged
Without delay, the difficulties are looming to slow down the pen of the editor, marketer, Community Manager or journalist…Obviously you have all already come up against these inconveniences at least once! Fortunately, each challenge has its solution and the AI answers the call on this subject!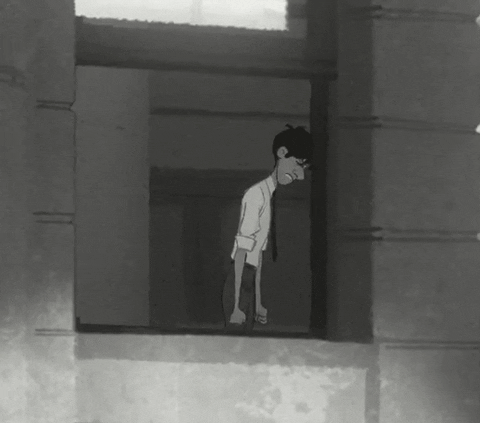 3. Automating content on social networks: why choose AI?
Certainly, artificial intelligence now makes it possible to produce personalized texts, this obviously includes automating posts in large quantities. But this is only a poor summary! Let's see step by step how it proceeds…
3.1 Setting up your AI: the opportunity to frame the editorial approach
3.1.1 Writing framework and limits of the brief
First benefit: control of writing parameters or criteria. Indeed, when you brief the contact in charge of drafting, you cannot be sure that they have properly integrated all the elements of the brief. It is also common to exchange many tiring messages back and forth on details that are ultimately misunderstood…
3.1.2 A new aid for more rigorous briefing and agility
Conversely, robot-editors can be formatted to respond point by point to these different requirements. No more project framing back and forth! Produce using AI in quantity, perfectly formatted posts. Twitter, Instagram, Facebook or even LinkedIn: choose and leave it to the AI to write! Anticipate your posts in advance for highlighting your brand. Promotions, sales or speaking out on recurring themes, save your time!
3.2 Objectively check the quality of the content
3.2.1 How to easily control the rate of similarity
Beyond the initial configuration of the AI, the control it performs on its texts is an undeniable asset! AI compares the texts from "a to z", so as to guarantee a similarity rate in line with the communication aims. Not to mention that the AI does it objectively.
3.2.2 Produce reports with complete objectivity
It provides in record time a critical report of each of the texts it has produced, without taking umbrage at a lower rating on a particular criterion. Conversely, it is more difficult to ask someone to write a text in "n" versions, with a maximum similarity rate of 20% (random rate).
3.2.3 Added value on "human first"
For good reason, we are human. It is impossible for us to depart from a pattern of thought, a style of writing, our humor etc. So much the better, because this verve must be preserved and allocated to design more qualified and inspirational posts. In any case, this is our conviction at LabSense!
3.3 Make your content variable: no more tyranny of information, hello to anticipation!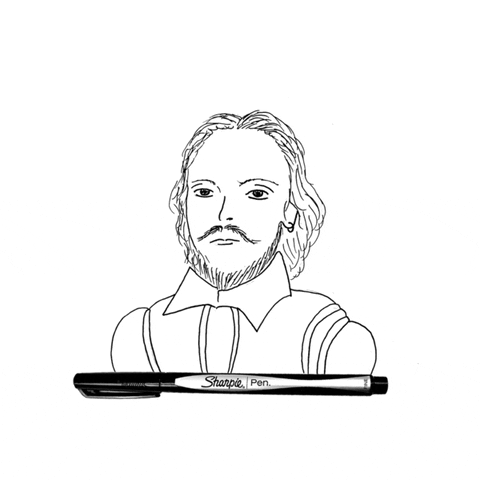 3.1 Necessity of speaking out and whims of inspiration
Communication on social media most often follows the objective of notoriety or image. Being present in the mind of a target customer or even evoking a positioning, are far from being an easy task! On top of that, inspiration is erratic. It is difficult to always find what to say on a subject, and all the more so when the pressure of time, hierarchy and format is added…
3.2.2 "Say in many ways" thanks to AI
So how to create the same post in several versions without drowning? Look no further and consider the AI alternative instead. Thanks to this, you can not only generate your posts in the desired language, but also change them in terms of structure, semantics, rules etc.
3.3.3 AI to get ahead in your editorial planning and work on your target audience
AI becomes, as you will have understood, a first choice assistant, to get ahead, anticipate but also to adjust any marketing strategy worthy of the name via A/B testing. Work on your communities and engage your audiences, thanks to qualified content! Writing is good, writing to your target audience is better! Consider this marketing automation asset and give your content impact and relevance, at the right time, in the right format!
4. Automate content for social media to enrich and back up your posts
4.1 Enriched posts for more correlation with brand highlights
Most often, your social media content is mainly based on information and analysis of endogenous data (customer data, brand events, product launches etc.) Nevertheless, it remains best to combine exogenous data, such as micro-events or even weather data, with seasonality, for example. But you don't always have this data.
4.2 Exogenous data, external data to flesh out the subject
As part of automatic content generation, you can now expand your content with this exogenous data. Specifically, structured data is the starting point for any automated generation process (POI, PIM, CRM etc.)
4.3 Combining and classifying data as needed
AI therefore makes it possible to structure and enrich your data as needed. Afterwards, it identifies the patterns and combines the data to extract new information. These will then enrich the content of your posts. Bounce back on the "hot" news, enhance your content with local insights according to the geographical area. Traffic jams, breakdowns, storms, heatwaves, flash promotions…Make your Community Manager's job easier and open up the field of possibilities thanks to AI! To sum up in just a few words, AI and social media, they are: relevance, quality, variety and responsiveness!
Automate your content on social media: The key points to remember
Framing the editorial process
Generate qualified content automatically
Variabilize content by adapting it to different formats
Create scenarios to better capture your audience via A/B testing
Check, correct, control your duplicate rate
Enrich and expand content with exogenous data to better bounce back on "hot" news
Is AI to automate content on your social media one of your "hot topics"? Contact us for a tailor-made demonstration!